Making a wire transfer to your Rewire account from your postal account gives you the freedom to deposit to your account from anywhere. 
To make a wire transfer from your Postal (Doar) Account, ensure that you have signed up
 for a Rewire account. If you have an account, 
log into
 your account. 
 If you have not yet set up your online account with the Post Office click here for 
instructions
.
1. Send Money
After you log in to your account, you will be on the Home tab. To make an order, click on Send Money button or the green Get Started button.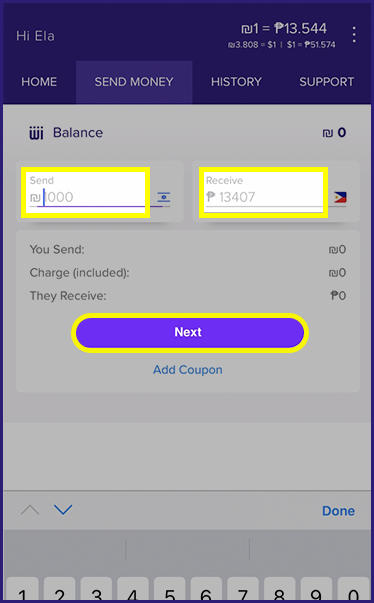 2. Enter Amount
Once on the Send Money tab, enter the amount you want to send (in shekels or in your home country currency) into the calculator. You will see how much you will exactly receive based on today's rate. Click on Next once you are ready.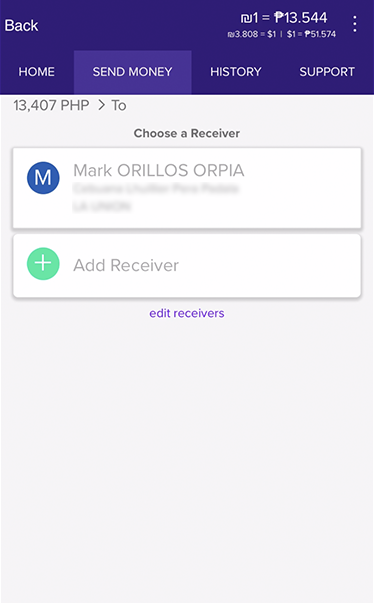 3. Choose Recipient
Choose Recipient or add a new recipient.
4. Choose Payment Method
Now you will need to decide how you would like to make the deposit to Rewire. Select Postal Online Transfer.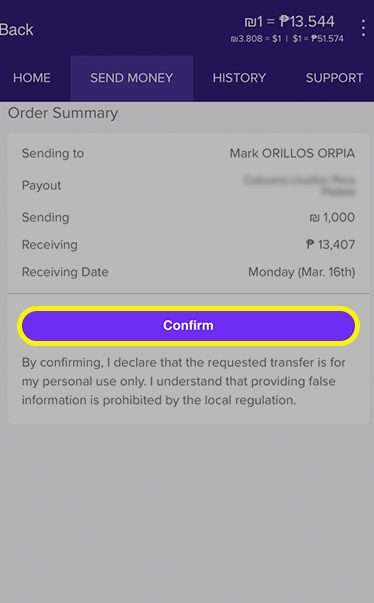 5. Confirm Payment Details
This is the last step before your order is created.
Ensure that the order details (recipient, bank details of the recipient, the amount you are sending) are correct.
Take note of the expected date you will receive the payment in your receiving country.
Click on Confirm to confirm the order.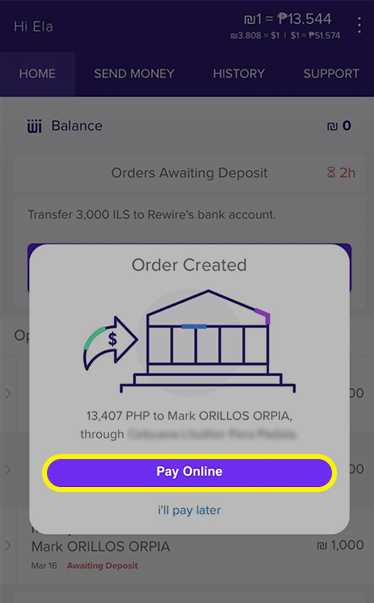 6. Order is Created
There will be a pop up to let you know that the order is created.
Click Pay Online to pay now or Pay Later to pay later.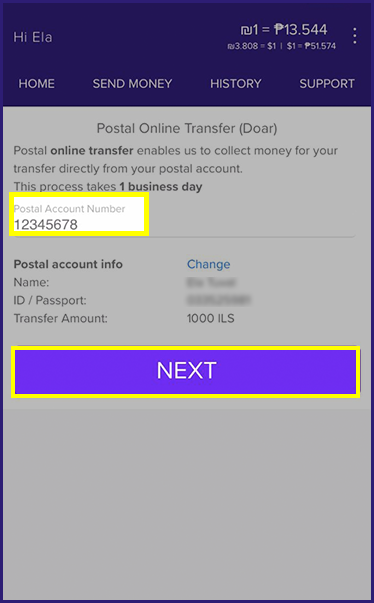 7. Enter Postal Account Number
Enter the postal account number and make sure it is correct, then click NEXT.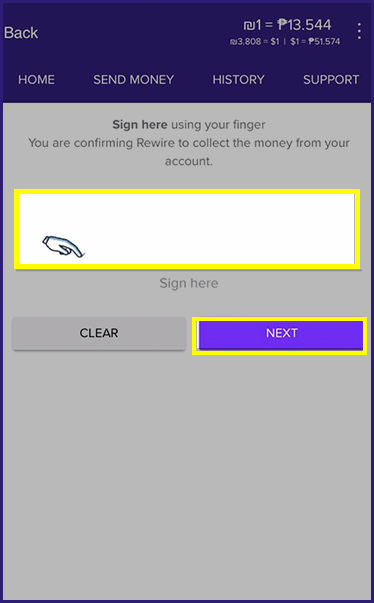 8. Sign your Signature
Sign your signature next to the hand, then click NEXT.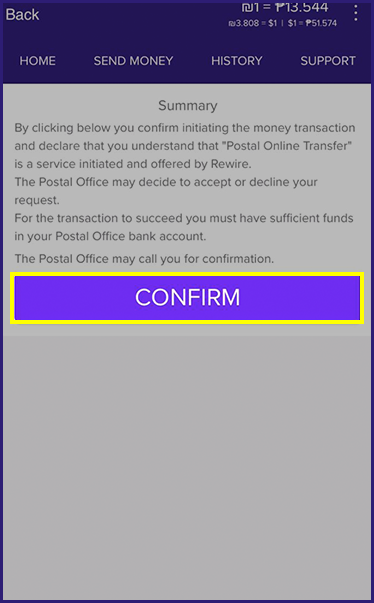 9. Confirm your Postal Online Transfer Order
Once the button turns to purple click Confirm.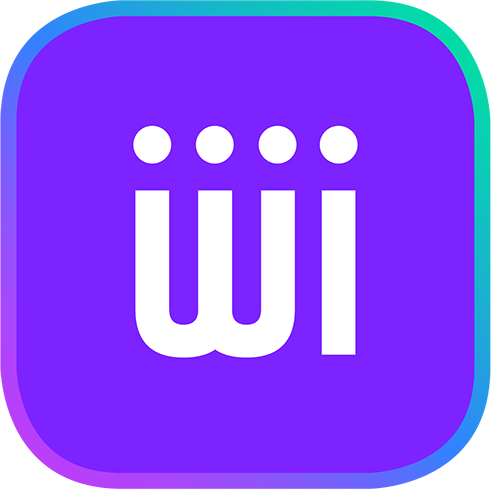 You are done!
Just sit back and relax while your money reaches its destination safely.