Once you have ordered your MasterCard it will take 

2-3 weeks to be delivered. For a guide on ordering a free MasterCard click here. In the meantime you can instantly activate and use your online Rewire card to start making online payments and shopping without the physical card click here

to learn more about an online MasterCard. 

 

This guide will show you how to activate your MasterCard and get your pin.   
1. Complete your Account
If you have not yet completed your account you need to complete your IBAN account first for your card to be activated click "Complete your account."
2. IBAN is being processed
You may need to wait up to 1 business day for your IBAN to processed once that is done you will be able to activate your virtual card or physical card.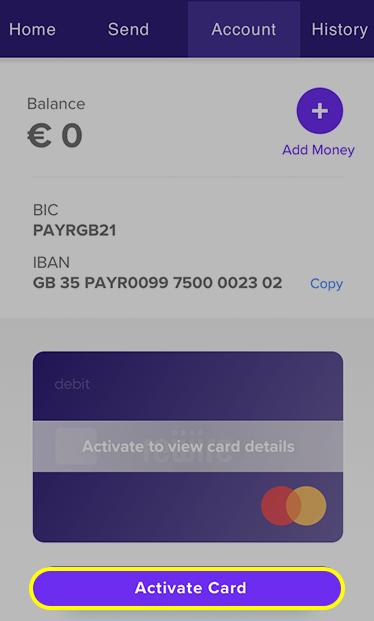 4. Activate Card
Once the IBAN is processed you can click "Activate Card".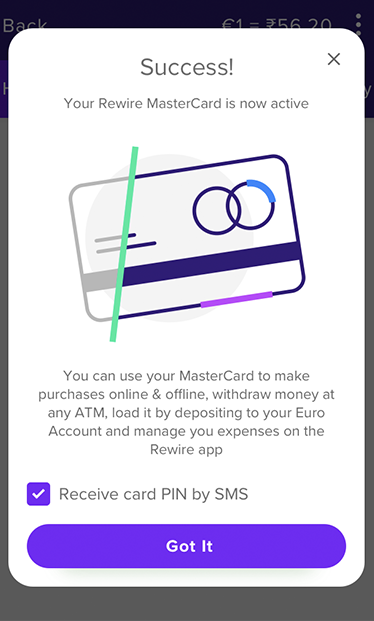 5. Activation Successful
A pop up will appear to tell you it has been successful and you may start to use your card.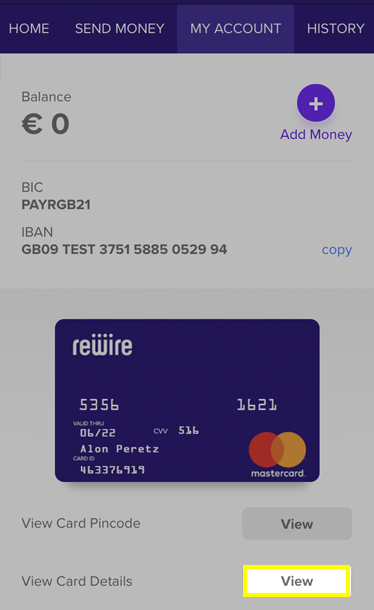 6. View your Card
On the "My Account" Tab click "View Card" to see your card details. The card will then turn over.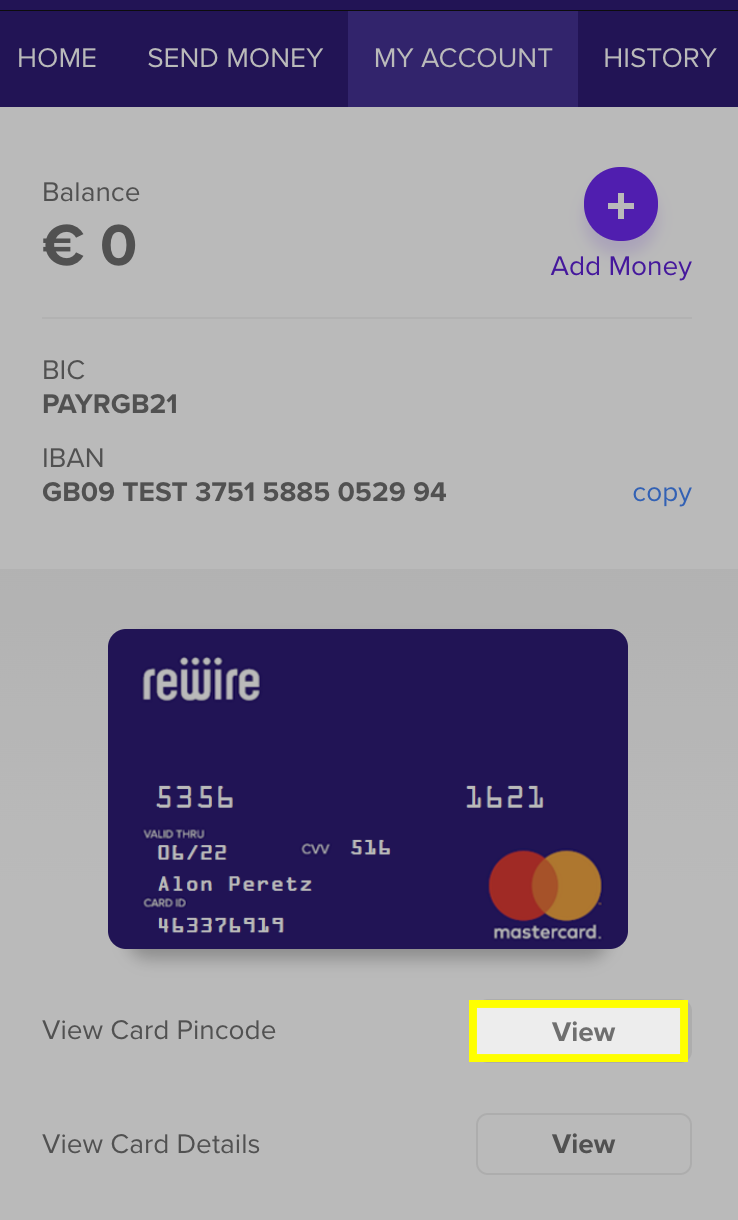 7. Get your Pincode
On the "My Account" Tab click on "View Card Pincode".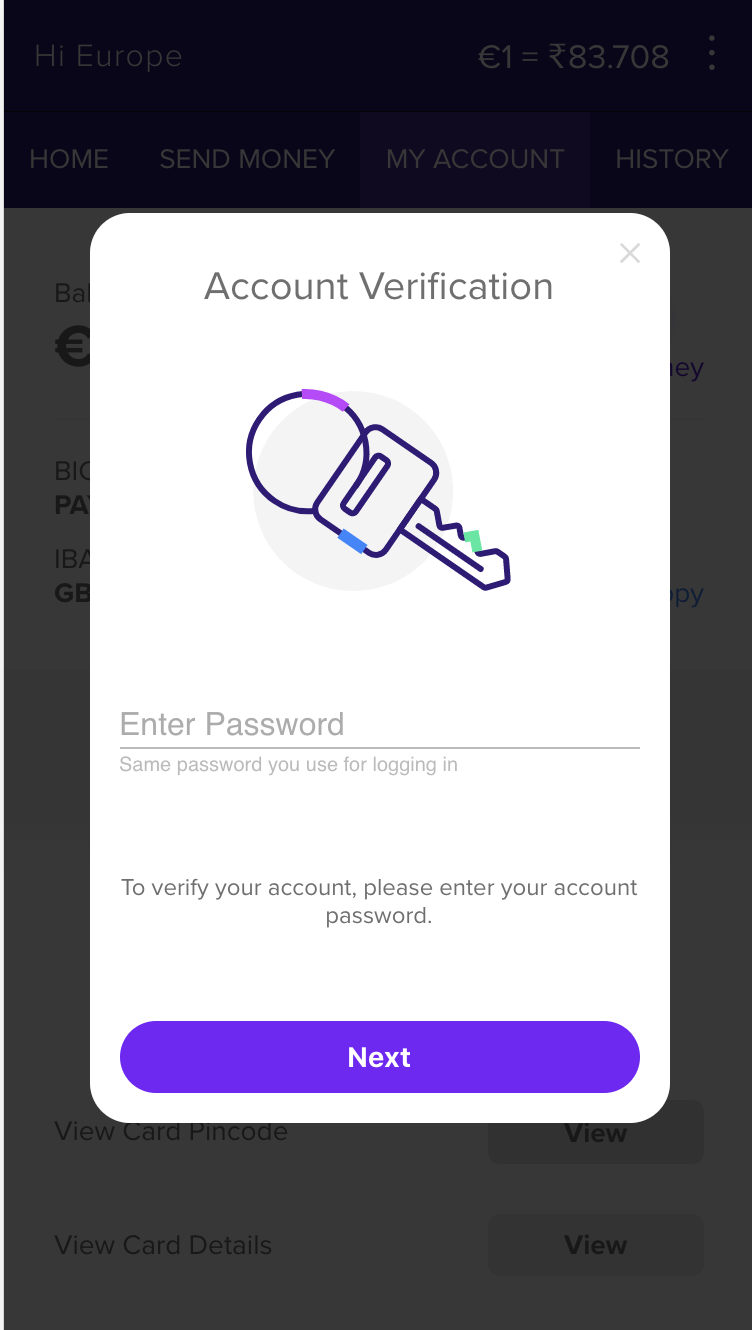 7. Enter Password
Enter your Rewire password for security purposes. Click "Next."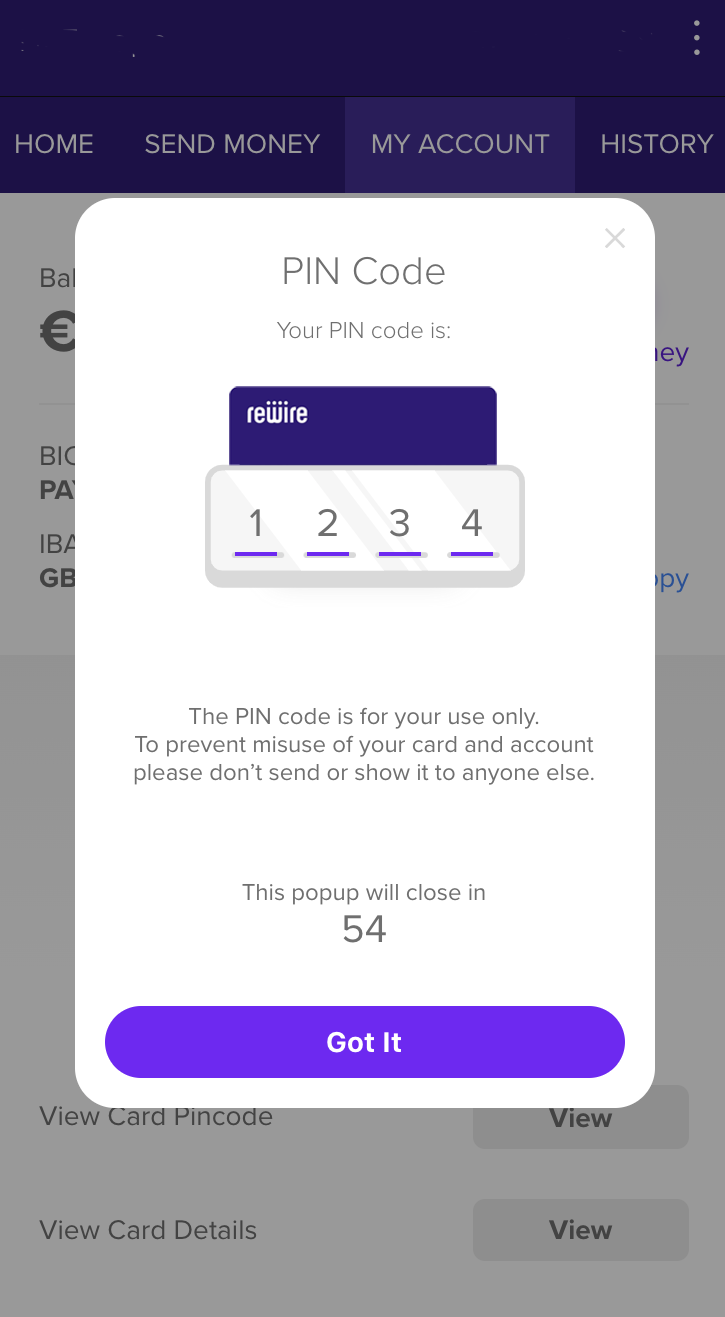 7. Enter Password
Your pin code will appear. Now you are ready to use your card, lastly you will need to load money to your Rewire account if you haven't already done so. Click here for a guide to loading money.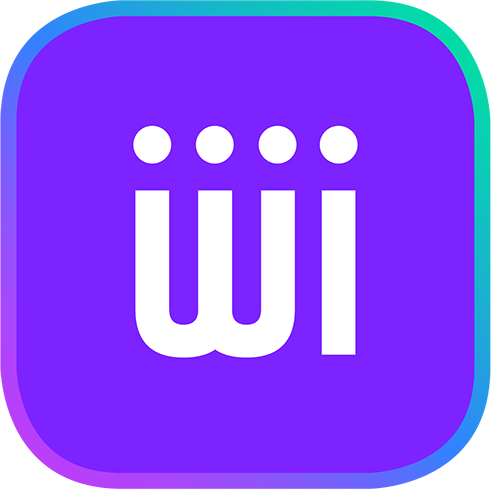 You are done!
Use your Rewire MasterCard freely.