Making a wire transfer to your Rewire account gives you the freedom to deposit to your account from anywhere. There is also the additional benefit of getting a discount, as compared to a cash deposit. 
To make a wire transfer from your Postal (Doar) Account, ensure that you have signed up
 for a Rewire account and have set up your online Postal account login (level 4). To do this you will need to go to your Post Office branch and ask to be Rama 4 (Level 4) they will give you the following forms with all the details needed to login simply.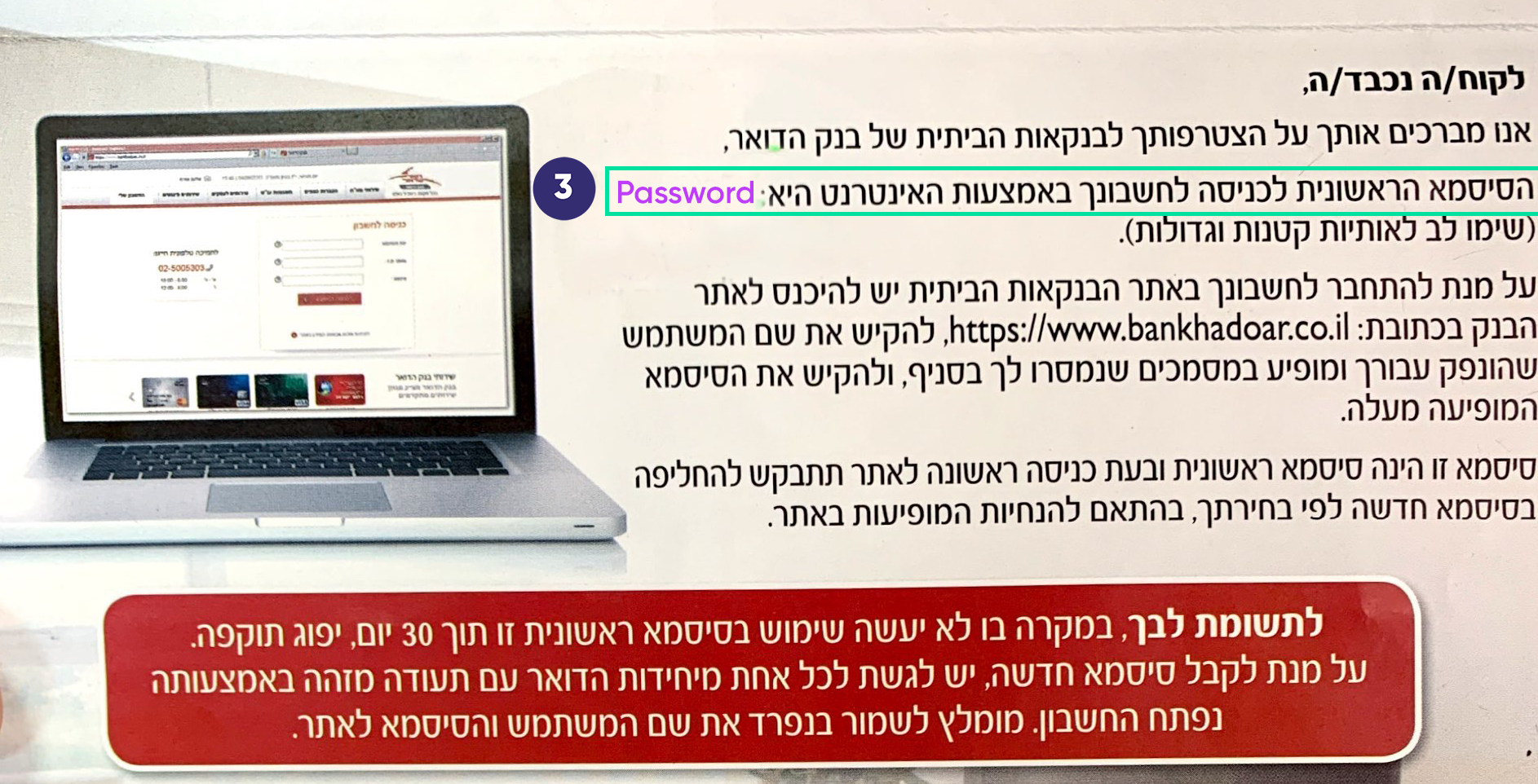 1. Username
Here is written your Username you need as the first detail for login. Go to www.bankhadoar.co.il and change the language on the top right corner or left for mobile to English and then click Enter your account .
2. Password/ID Number
Here is written your Password/ID number you need for the second detail of login.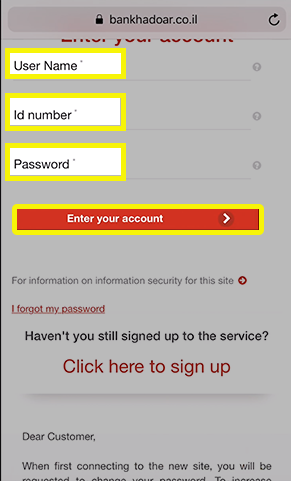 3. Password
Here is written your First Temporary Password you need for the third detail of login. After you login you can immediately change your password to one of your choice. Click Enter your account to login and start making a transfer to your Rewire account. For further information and a full guide how to send money home with Rewire and your online Postal account click here.