Making a wire transfer to your Rewire account gives you the freedom to deposit to your account from anywhere. There is also the additional benefit of getting a discount, as compared to a cash deposit. 
Step 1
After you log in to your account, you will be on the Home tab. To make an order, click on the green Send Money button.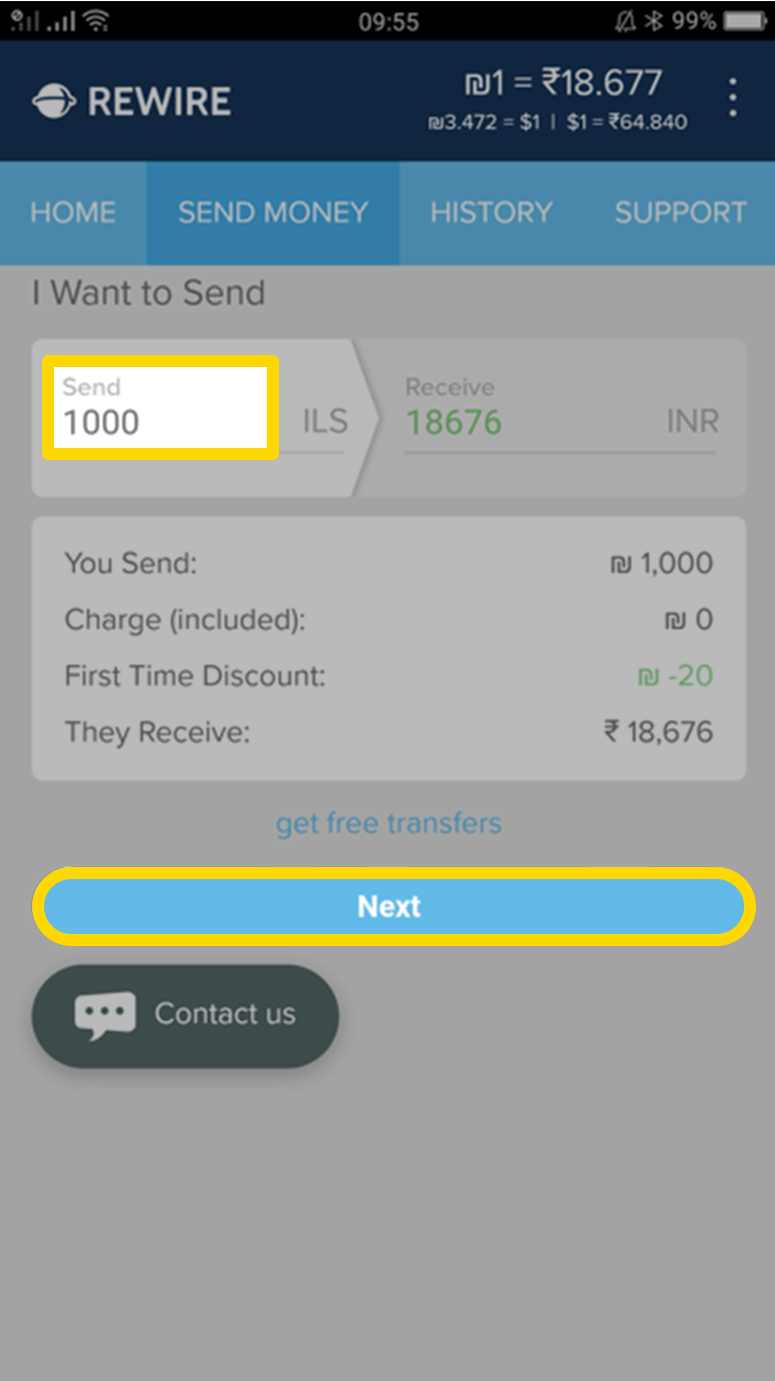 Step 2
Once on the Send Money tab, enter the amount you want to send (in shekels or in your home country currency) into the calculator. You will see how much you will exactly receive based on today's rate. Click on Next once you are ready.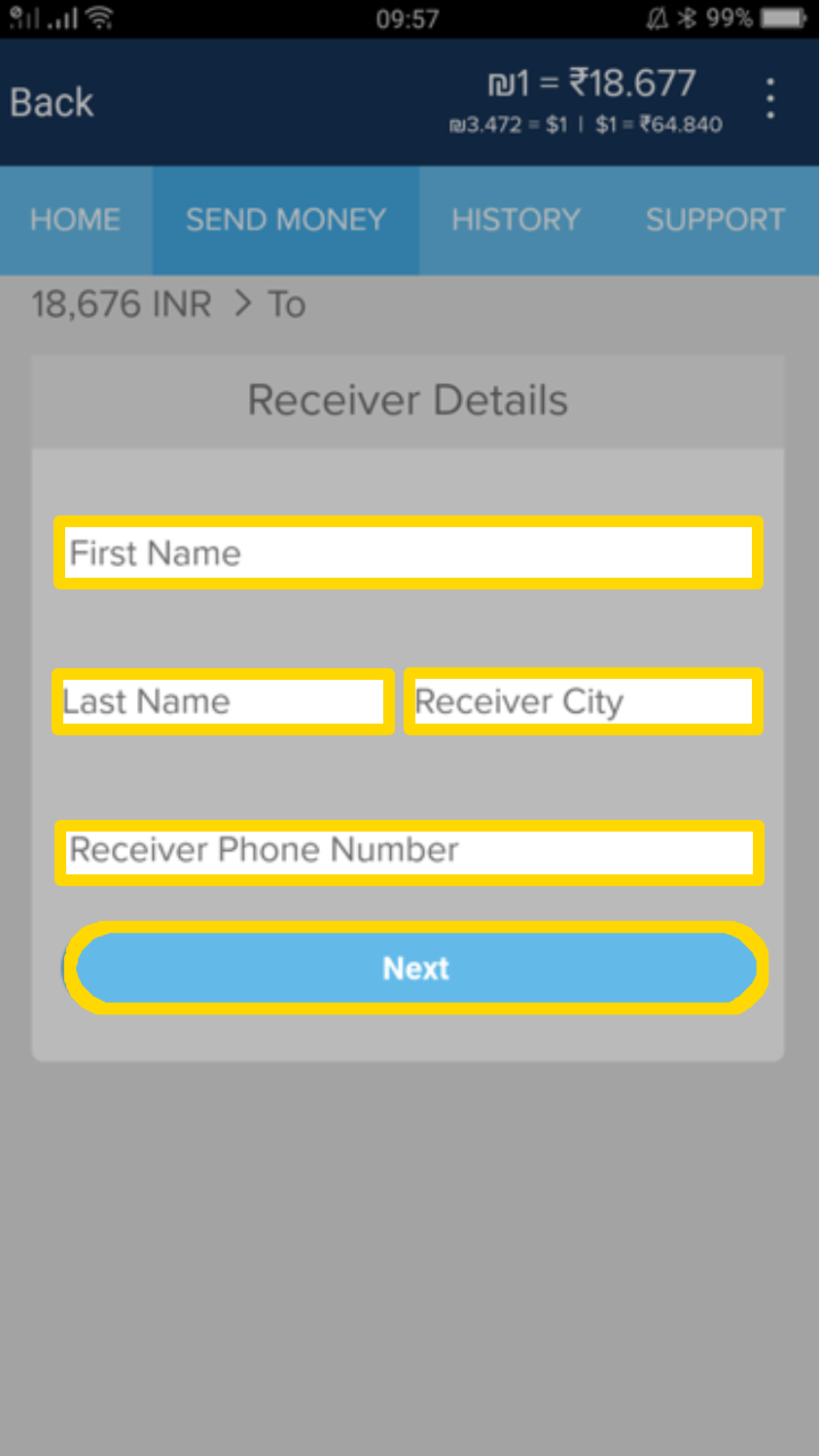 Step 3
Enter the Receiver's details (first name, last name, receiver city, receiver phone number).
Please check that the information you key in is correct because mistakes can lead to delays in the transfer. Click on Next after that.
Step 4
Now you will need to decide how you would like to make the deposit to Rewire. Select Wire Transfer to make a bank transfer to Rewire.
Take note that you get a refund for making a wire transfer. For every ₪500 you send, you get an extra ₪1 refund. For example, for every ₪4000 you send, you get a ₪8 refund.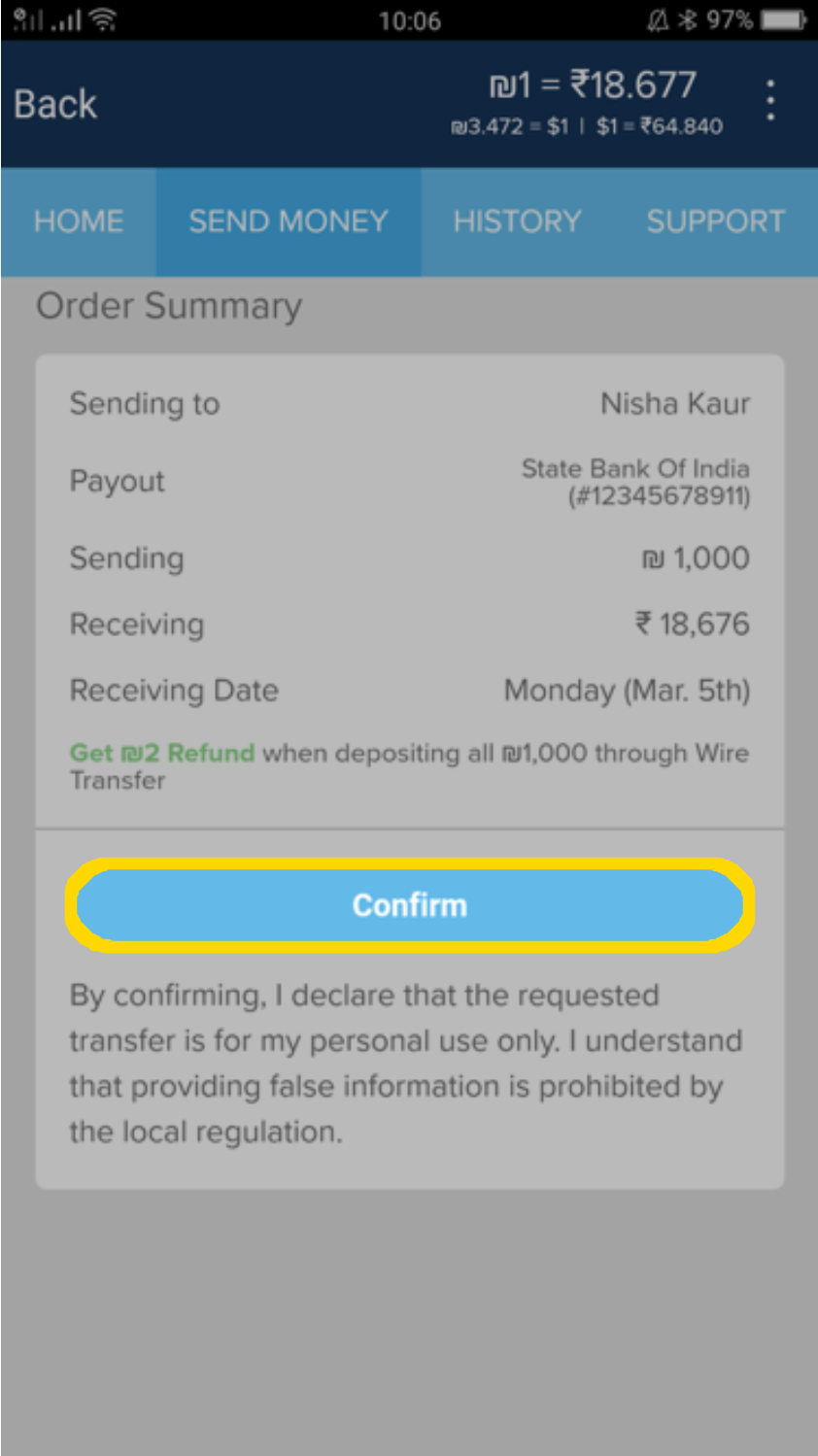 Step 5
This is the last step before your order is created.
Ensure that the order details (recipient, bank details of the recipient, the amount you are sending) are correct.
Take note of the expected date you will receive the payment in your receiving country.
Click on Confirm to confirm the order.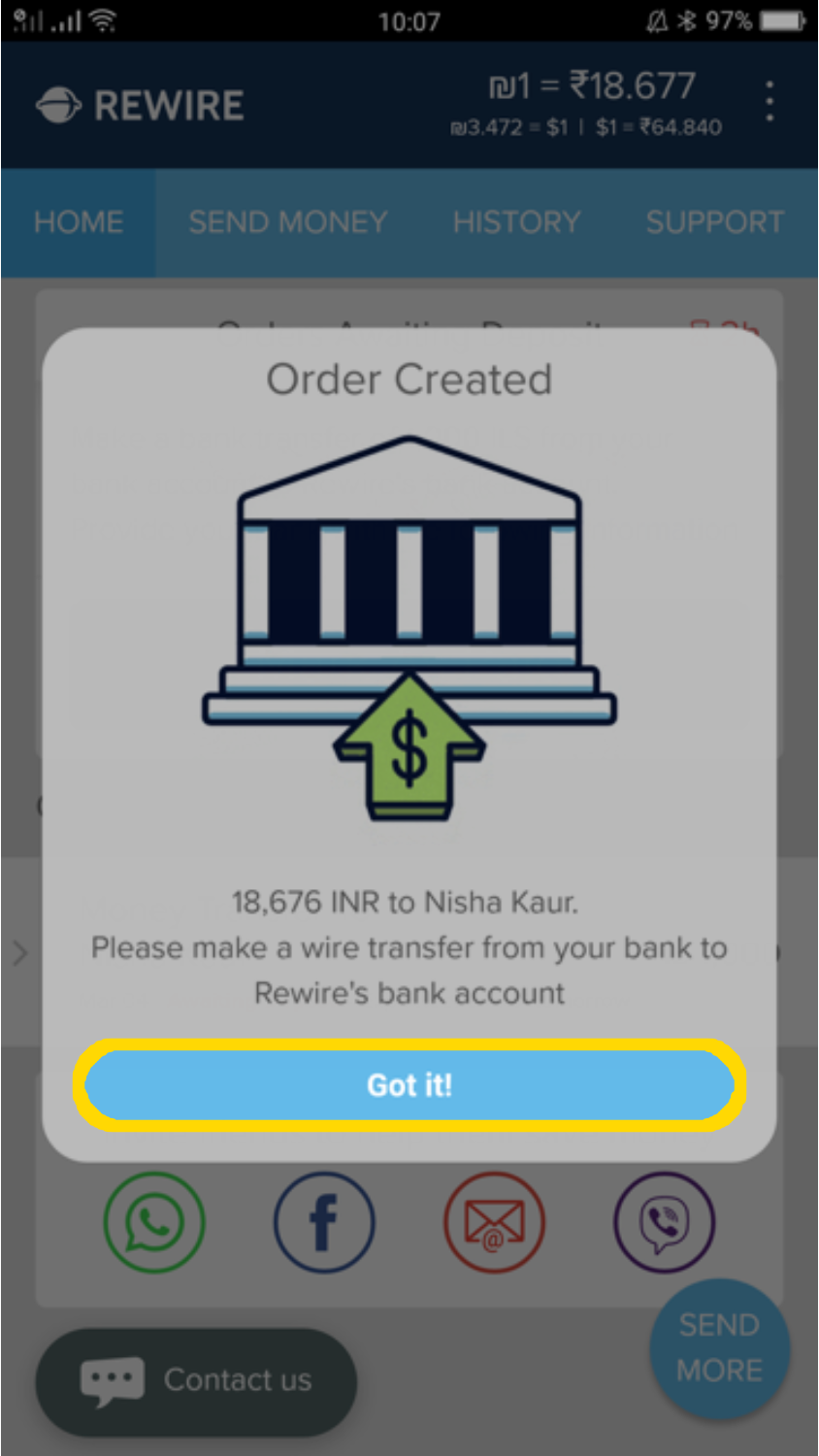 Step 6
There will be a pop up to let you know that the order is created.
You will have to make a wire transfer to Rewire's bank account within the next 2 hours. This has to be done using your Israeli bank account (Discount, Hapoalim, Leumi etc).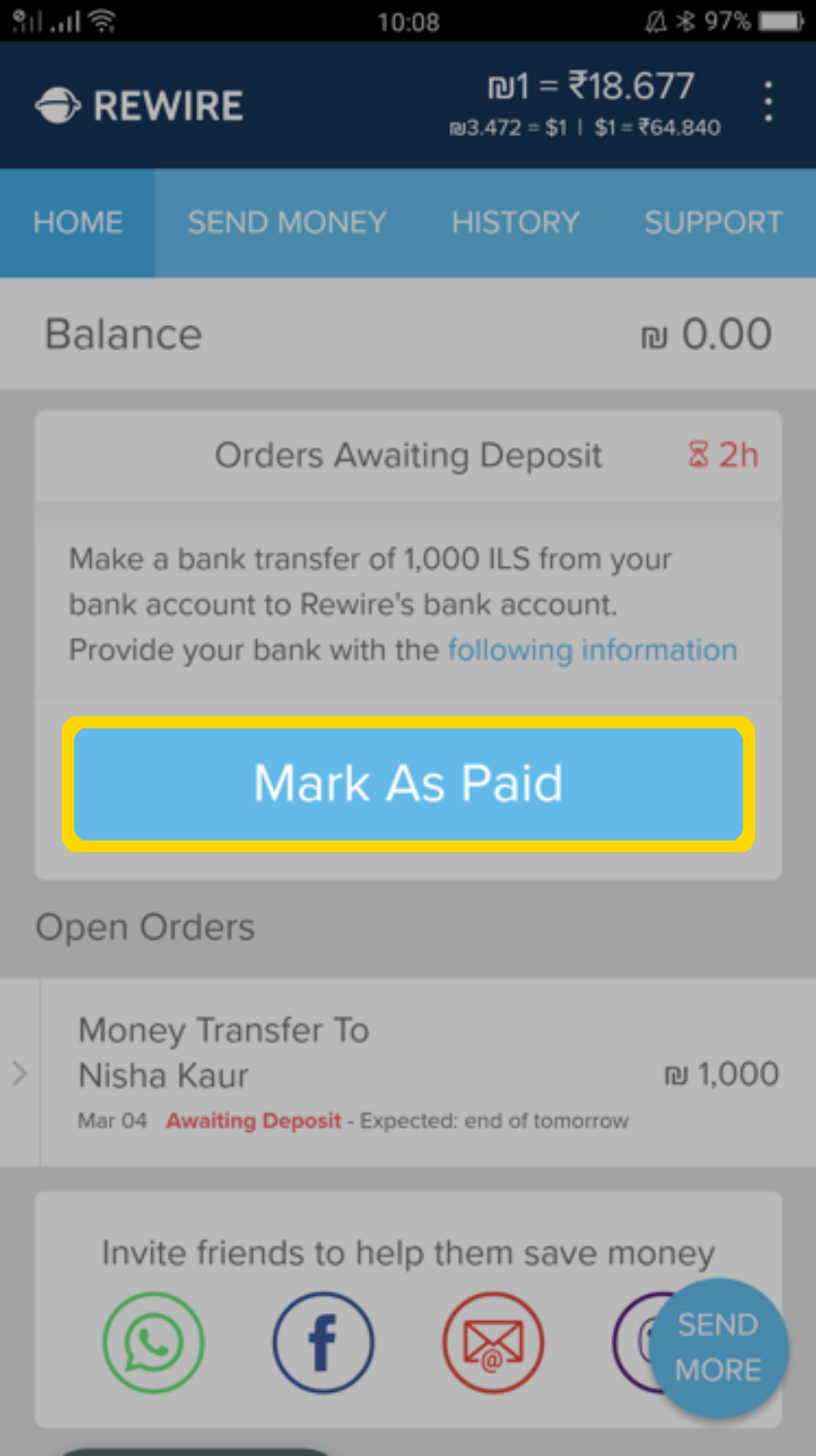 Step 7
Once you have made the deposit, remember to go back to the Home tab and Mark As Paid.
It will take 1 business day for the money to reach your Rewire account. Once we receive your funds, the order will be processed in 1 business day,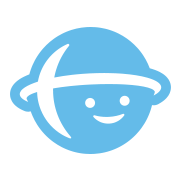 You are done!
Just sit back and relax while your money reaches its destination safely.